Monthly Archives: December 2022
Posted December 15, 2022
****** The deadline to apply was January 6, 2023. This job posting has closed. ****** Seize the unique opportunity to join our small but dedicated and innovative team The...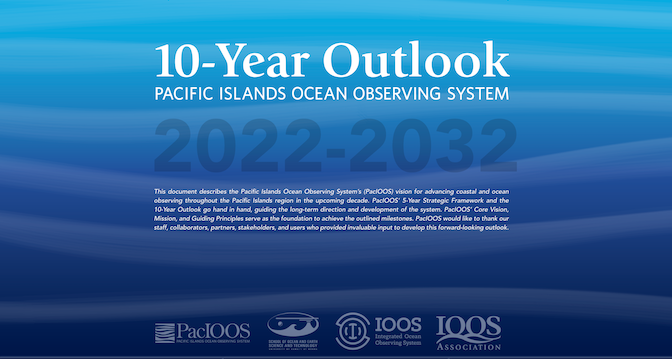 Posted December 07, 2022
The 10-Year Outlook describes the Pacific Island Ocean Observing System's (PacIOOS) vision for advancing coastal and ocean observing throughout the Pacific Islands region in the upcoming decade. PacIOOS' 5-Year...