Monthly Archives: November 2018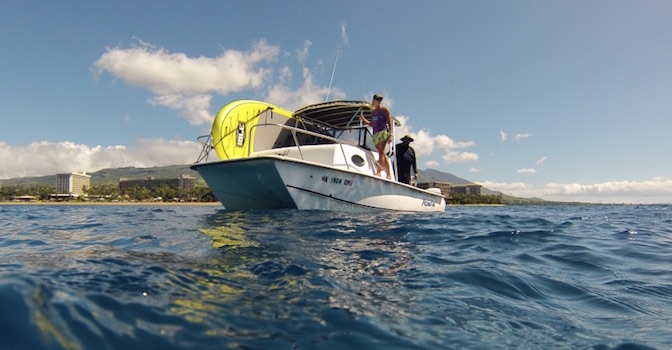 Posted November 30, 2018
A team of researchers from PacIOOS and the Department of Oceanography at the School of Ocean and Earth Science and Technology (SOEST), University of Hawaiʻi, deployed an array of...
Posted November 29, 2018
PacIOOS has updated Voyager's suite of NOAA Coral Reef Watch (CRW) coral bleaching monitoring products from version 3.0 to version 3.1. While the prior time series only dated back...
Posted November 23, 2018
For the annual PacIOOS Governing Council Meeting, members met at the University of Hawaiʻi Mānoa campus in November. The U.S. Integrated Ocean Observing System (IOOS) Office and the IOOS...